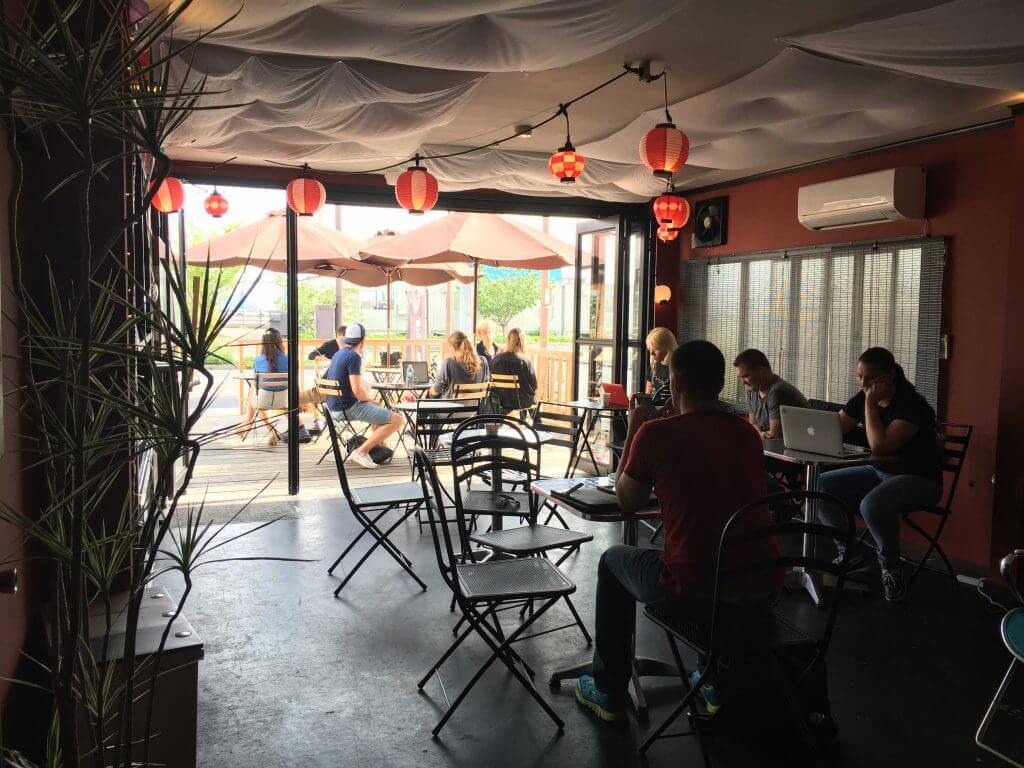 UPINN special Breakfast : served from 7:30 am – all day
Try our proud Breakfast set at just 700 yen*  — 40% off from the regular 1200 yen.
*Available only for our staying guests. (Advanced reservation is required by the night before)
Breakfast set includes; Egg'n Cheese Sandwich w. our house-baked kaiser roll, house-smoked bacon + fruits, yogurt & granola, + your choice of Hot drink (coffee or herb, black tea)  – and we'll even add a cup of Juice only @100 yen – orange/apple/grapefruit juice – if you wish.
We bake our own bread & pastries!
| | | |
| --- | --- | --- |
| Kaiser roll | Gluten-free Banana Walnut Muffin | Matcha Scone |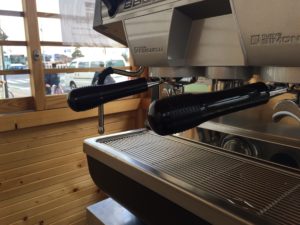 For cafeine lovers, our kick-ass espresso and lattes are ready at our custom made — Takahara-moble house from 7:30 am
If you just arrived in a midday, or in a slow-start morning, try our healthily vegetable lunch from 11:00 am ~.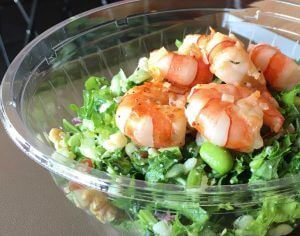 UPINN style Chopped Salad Bowl    800 yen
10+ kinds of vegetables, grains & beans (availability may vary) incl.,
romaine lettuce, deep green komatsuna, frill lettuce, baby leaves, pearled barley, white quinoa, green lentil (French petite), chick peas, red kidney beans, sunflower seeds, walnuts, dried cranberries, tempura crumbs, Parmesano Reggiano
With your choice of UPINN original all-natural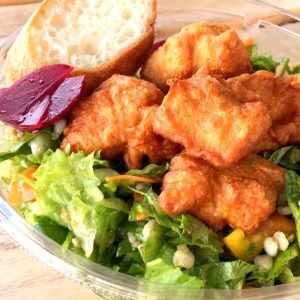 dressing:
A) Setouchi Citrus Yogurt (w. a Japanese natural umami probiotic seasoning and Sudachi juice, non-oil. Low in calories and high in minerals, fiber and vitamins!
B) Sesame Carrot Japanese (mild, all-round player that goes with everything. Soy based with umami of veggies)Additional: your choice of ; Garlic Butter Shrimp (+300 yen) OR Fried Chicken Breast (+300 yen)
Cilantro Chutney Sandwich w. grains/millet bread (w.potato chips)   650 yen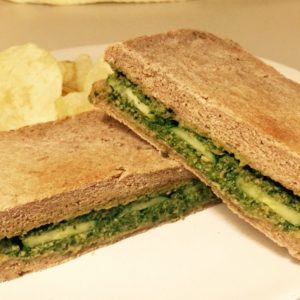 Ingredients include; Cilantro, Mitsuba (Japanese parsley), Shungiku (Chopsuey green), peanuts, butter, garlic, ginger, agave nectar, hananero source
From 7:30 am until 10:00 pm at night, you can relax on a couch, be social with other guests or meet local folks at the guest lounge, the UPINN cafe.
We also carry Okayama native 
Miyashita Brewery
's locally produced draft beer and Daiginjo sake. Why not try one of the best ale and wheat beer in the region. More bar/drink menu is here.